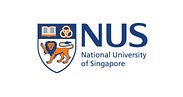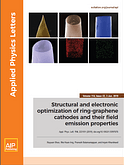 Blk E6 #03-10, 5 Engineering Drive 1, Singapore 117608
Tel: 6516 2295
Email: eleka@nus.edu.sg
Congratulations to Shao Xiuyuan for completing his Ph.D oral defense!
May 22, 2019
Xiuyuan's paper on Structural and electronic optimization of ring-graphene cathodes and their field emission properties has been published in Applied Physics Letters!
June 6, 2019
Congratulations to Han Weiding for completing his Ph.D oral defense!
December 5, 2019
Weiding's paper on Beyond conventional secondary electron imaging using spectromicroscopy and its applications in dopant profiling has been published in Materials Today Advances!
August 17, 2019
Prof. Anjam Khursheed has written a new book: Secondary Electron Energy Spectroscopy in the Scanning Electron Microscope. He will be hosting a virtual book talk on Nov 18, 2020 at 8pm (Singapore)! Click here for more details.
November 01, 2020
Weiding's and Minrui's paper on Quantitative material analysis using secondary electron energy spectromicroscopy has been published in Scientific Reports.
December 18, 2020